Assess Accounting Skills More Accurately -- The Hemingway Testing programs were developed and validated by CPAs. The tests are an excellent indicator of the skills your candidates really possess.
Comprehensive -- We offer 15 separate tests ranging from clerical level duties such as AP to Cost Accounting. No other software on the market is as complete and thorough.
Improve Office Productivity -- The tests are both easy to take and administer. The entire process is completely automated.
Results Analysis -- Each test includes an analysis of the applicant's results.
Cost Effective -- The complete set of 15 Accounting tests is only $695.
See Screen Shots below to view what the tests look like.
Accounts Payable
Accounts Receivable
Payroll
Bookkeeping -- Clerical
Bookkeeping -- Full-Charge
Accounting -- General
Accounting -- Advanced
Accounting -- Cost
Bank Reconciliations
Journal Entries
Business Math
Consumer Collections
Commercial Collections
Income Tax Preparation
Financial Analysis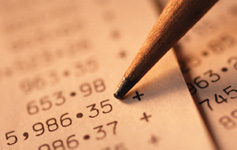 Complete Version -- $695 (includes all 15 tests). You can purchase online by downloading the trial version.
'Lite' Version -- $395. Includes any 8 Accounting tests
Metered Plan -- If you are only trying to fill a position or two...try our Metered Plan. You get 15 test sessions for only $150...ideal for those with limited hiring/testing needs.
Combo -- Combine any 8 Accounting tests with our popular Basic Office Skills for only $675.